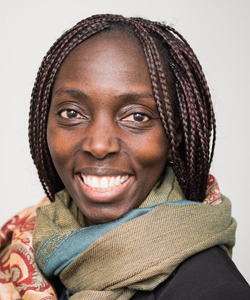 Louise Adongo, (she/her) Executive Director, Inspiring Communities [bio]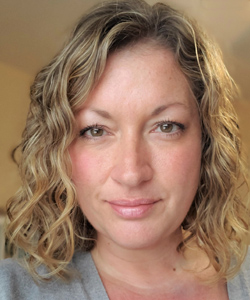 Nancy Carter, (she/her) Evaluator, Inspiring Communities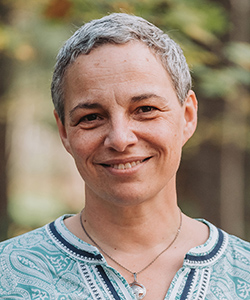 Erika Rolston, (she/her/they/them) Project Lead, Turning the Tide (Digby)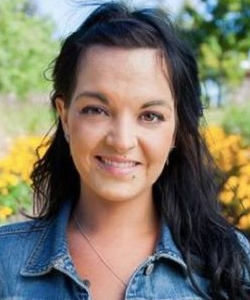 Suzi Oram-Aylward, (she/her/they/them) Safe Spaces Coordinator, Northside Rising (Northside Cape Breton)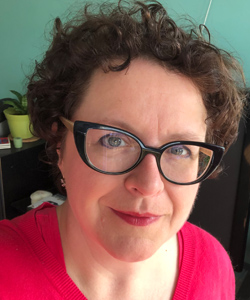 Charlene Boyce, (she/her/they/them) Communications Manager, Inspiring Communities [bio]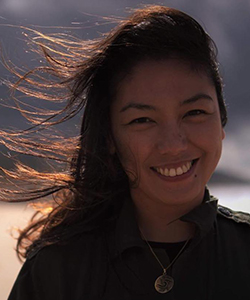 Des Ong, (she/her) Coalition Coordinator, Northside Rising (Northside Cape Breton)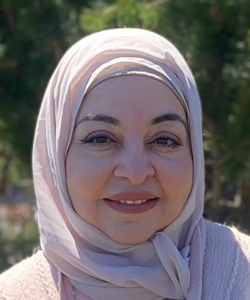 Manal Salha, (she/her/hers) Accounting Officer, Inspiring Communities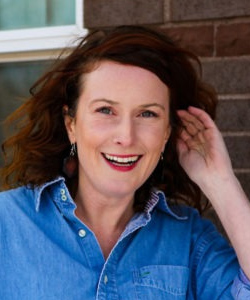 Megan MacLeod, Community Lead, Engagement & Collaboration, Northside Rising (Northside Cape Breton)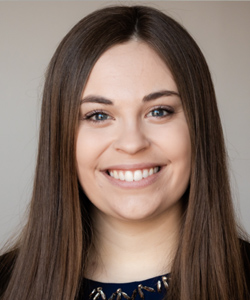 Morgan Dunn, (she/her) CBYF Coordinator, Turning the Tide (Digby)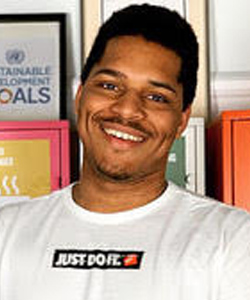 Treno Morton, (he/him) Community Engagement Specialist, Inspiring Communities [bio]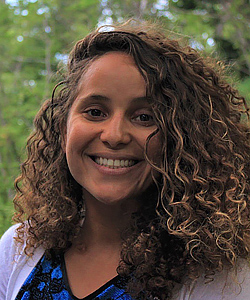 Elissama Menezes, (she/her) Project Co-Lead, SI capacity building project with ARAISA [bio]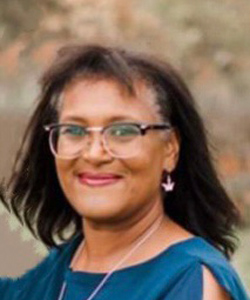 Evelyn Headley-Boutilier, African Nova Scotian Community Engagement Industry Specialist (ANSA) [bio]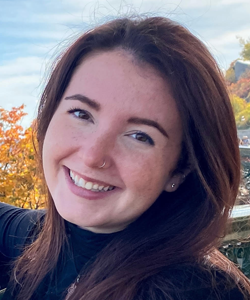 Morgan Rose, (she/her) Research Associate (co-op), Inspiring Communities [bio]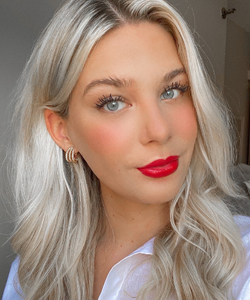 Grace Hanley, (she/her) Communications and Events Coordinator (co-op intern), Inspiring Communities [bio]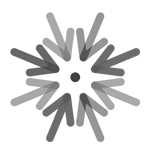 Shawna Wright, Community Outreach and Engagement Coordinator, Between the Bridges (Dartmouth North)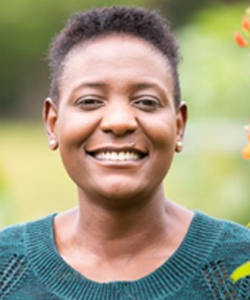 Anne Shileche, (she/her) Community Programs Coordinator, Between the Bridges (Dartmouth North)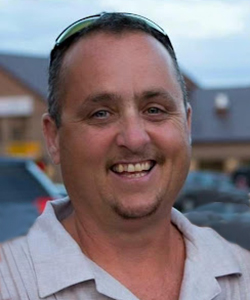 Bobby-Jay Aubin, (they/them) Youth Outreach Worker, Turning the Tide (Digby)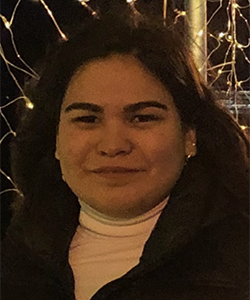 Anastasia Nevin, Youth Intern, Turning the Tide, (Digby)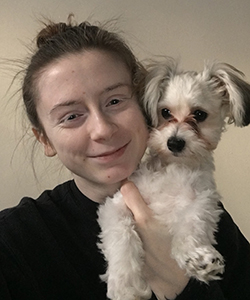 Eli Wood, (he/him/il) Youth Intern, Turning the Tide, (Digby)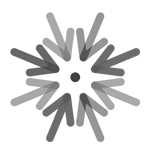 Cheryl Bishop, (she/her) Administrator, Inspiring Communities / Between the Bridges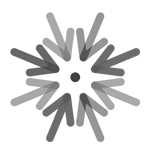 Learn more about our people. Scroll down for the Core Team's bios, or click one of the links to learn more about a team:
Louise Adongo
Executive Director
Full speaker bio: Louise Adongo (PDF) | Louise Adongo (Word) | View on LinkedIn
Louise Adongo is a bold and grounded leader with 10+ years' experience in systems change, policy and evaluation. She brings care and intention to uncovering the roots of tangled problems, thus enabling shifts to greater resilience, sustainability and impact.
The pandemic has taught us that we need to re-envision the way our communities work: I believe that co-creating more nimble, transparent and creative institutional spaces is key to this reinvention.
Charlene Boyce
Communications Manager
Charlene Boyce is Inspiring Communities' Communications Manager. She is responsible for storytelling, and communicating the learnings, stories and experiences of those engaged in social change across the Atlantic Provinces and beyond. Her toolkit includes writing for many purposes and media, graphic design / illustration, oral history skills, meeting design and facilitation and social media community building.
"Our history in this province has shown that we have the fortitude, resourcefulness and resilience to overcome serious trauma. When we can internalize the lessons and yet overcome the trauma… oh, the world we can build!"
Community Engagement Specialist
Treno Morton is Inspiring Communities' Research Analyst. He is responsible for supporting projects involving strategic partnerships with other organization. Before his time at Inspiring Communities, Treno worked as a management intern at Triangle Strategy consulting firm. He was responsible for research & analysis, professional administrative work, and developing a BIPOC Executive Leadership Forum framework.
Treno also has experience working for the O.N.E. North End, an organization whose goal is to create a more inclusive North End and lower the unemployment rate of African Nova Scotian Youth province-wide.
Born and raised in North End Halifax, in the predominantly Black community of Uniacke Square, he is no stranger to racism, inequality and gentrification. This is where Treno's passion for inclusion, social equality and relentless work ethic comes from. Treno hopes to use his education to serve as a role model to other black youth, and help counteract the gentrification he's seen troubling his community over the years.
Treno is a recent graduate of Queen's University, with a degree in Geography and Planning, a certificate in planning and a minor in Global Development Studies. Looking to be the change he wants to see in his community, Treno co-founded Fumes Rolling Papers in July 2020 with his two brothers, a venture important to him due to the lack of Black ownership in the legal cannabis industry, like many other industries, and because he hopes to destigmatize the views surrounding cannabis, as it helps Treno to treat his epilepsy.
In his free time, Treno enjoys investing, crypto, sports and anything related to self-improvement. His favourite passtime, however, is spending quality time with his mother and family.
"I feel incredibly fortunate to have the opportunity to work in my hometown and community, and use my education and lived experience to have a positive impact on underrepresented peoples and communities, but even more so to do it with an organization that advocates and fights for a cause that aligns so well with the views and believes of my own."
Manal Salha
Accounting Officer
Manal Salha brings to Inspiring Communities an overabundance of qualifications, having served as chief accountant to several firms in Kuwait. With the Board Treasurer, she manages all things financial for the organization. As a new Canadian, she brings valuable insights and an international perspective.
Elissama Menezes
Co-Lead, Innovating for Impact
Elissama Menezes is a Project Co-Lead with Inspiring Communities. Sheis responsible for conducting Social Research and Development through a participative, experiential learning approach to improve the sense of belonging among newcomers.
Elissama has several years of working experience in the intersection of environmental and social justice. She has worked as a research assistant, project manager, shipping specialist, teacher, educational coordinator, tour guide, travel agent, and deckhand in a vessel built to be the greenest ship afloat. Elissama is a shaker and community builder, and her work will aim to improve newcomers' connection with their communities through social innovation.
What excites you about working at IC?
I am very excited about connecting with inspiring people working towards changing communities and places. I am also looking forward to being immersed in a project with experimental learning as an approach.
What book has influenced you greatly and how?
Tistou: The Boy with Green Thumbs. I read this book when I was six years old, and it planted a seed in my heart that I can transform the place I live and impact the communities around me by connecting with them through my soul and passion.
Cheryl Bishop
Administrator
Cheryl Bishop comes to our team as an engaged long-term resident of Dartmouth North, with a passion for community development and engagement. She brings with her a background in Human Resources, Marketing, and Business Administration.
She has worked for all three levels of government, working in areas including housing, community services, health and wellness, occupational health and safety, education and finance.
I have a great passion to work with others to build on the betterment of my community and I believe in putting youth and Seniors needs first. I, like many others in Dartmouth North, want to live in a healthy, beautified, and crime free environment that embraces all members of the community. The beauty of Dartmouth North is its culturally diverse community members. I am happy to work for an organization that is willing to bring us all together as one vibrant community.
Grace Hanley
Communications and Events Coordinator (Intern)
Grace Hanley is Inspiring Communities' Communications and Events Coordinator Intern
this summer. She is a Marketing Commerce student at Dalhousie University. During her
internship, she is responsible for supporting the Communications Manager by
communicating the learnings, stories, and experiences of those engaged in social change across
the Atlantic provinces and beyond. Grace is eager to join the Inspiring Communities team to
work as well as collaborate with like-minded and passionate change makers in her community.
In her spare time, Grace enjoys traveling and trying out new restaurants and foods. She loves
the learnings, challenges and rewards that come with trying out new experiences.
What excites you about your summer to come with IC?
I am eager to be an active changemaker in my community. I look forward to inspiring and
collaborating with like-minded individuals.
If you could instantly be good at something, what would it be?
Languages! Throughout my school career I have taken numerous language courses such as
French, Mandarin, German and most recently – Mi'kmaw. I enjoy learning about the history as
well as the culture that has shaped languages. If I could be instantly good at reading and
speaking languages, I would be able to travel with an additional appreciation of the experience.
Morgan Rose
Research Associate
Morgan Rose is a recent Bachelor of Commerce (Co-op) graduate from Memorial University of Newfoundland. Throughout her studies, her interest was piqued in sustainability, social enterprise, and their impacts on society. Her work experience in the tech sector and economic development has led to enrolling in Memorial's Master of Business Administration in Social Enterprise and Entrepreneurship program commencing in the fall of 2022. Morgan is eager to join the Inspiring Communities team and gain invaluable experience throughout her internship. In her spare time, Morgan enjoys playing volleyball, hiking, and spending time with her friends and family.