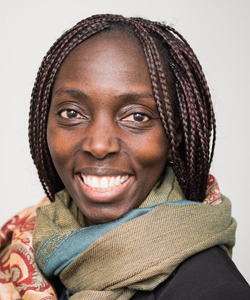 Louise Adongo, Executive Director, Inspiring Communities [bio]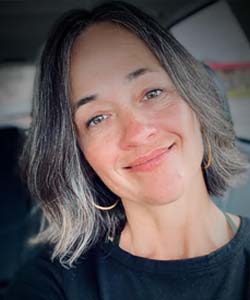 Jody Nelson, Project Lead, Northside Rising (Northside Cape Breton)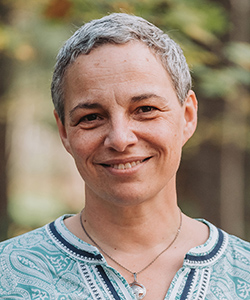 Erika Rolston, Project Lead, Turning the Tide (Digby)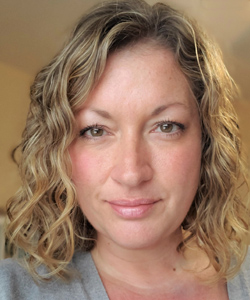 Nancy Carter, Evaluator, SI capacity building project with ARAISA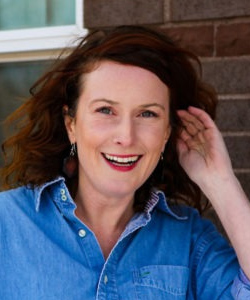 Megan MacLeod, Community Lead, Engagement & Collaboration, Northside Rising (Northside Cape Breton)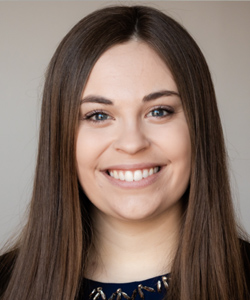 Morgan Dunn, CBYF Coordinator, Turning the Tide (Digby)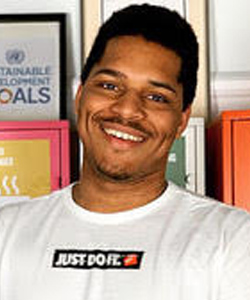 Treno Morton, Community Engagement Specialist, Inspiring Communities [bio]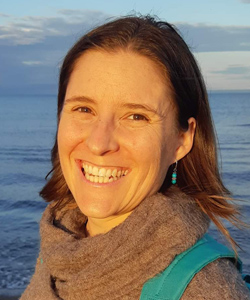 Miranda Cobb, Learning and Evaluation Lead, Between the Bridges (Dartmouth North)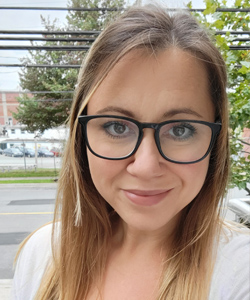 Nicole Davis, Operations Manager, Inspiring Communities [bio]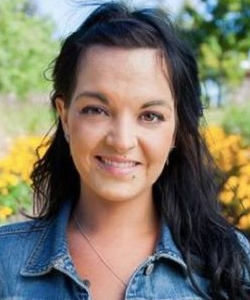 Suzi Oram-Aylward, Program Coordinator, Northside Rising (Northside Cape Breton)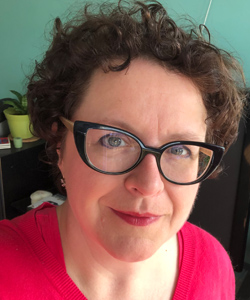 Charlene Boyce, Content Curator, Inspiring Communities [bio]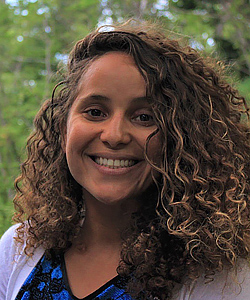 Elissama Menezes, Project Co-Lead, SI capacity building project with ARAISA [bio]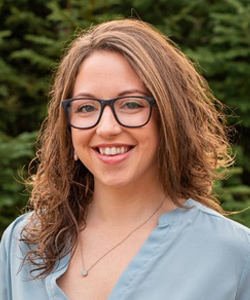 Brittany Daubs, Operations Specialist, Inspiring Communities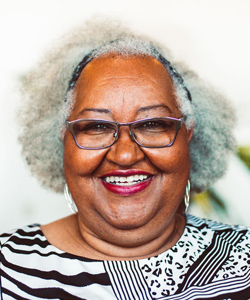 Shelley Fashan, Community Coordinator, Nova Scotia Network for Social Change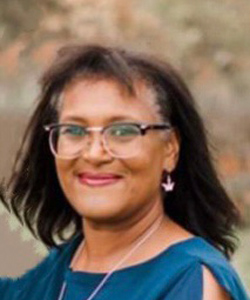 Evelyn Headley-Boutilier, African Nova Scotian Community Engagement Industry Specialist (ANSA) [bio]
Learn more about our people. Scroll down for the Core Team's bios, or click one of the links to learn more about a team:
Louise Adongo
Executive Director
Louise Adongo is a bold and grounded leader who brings over a decade of experience in systems change, policy and evaluation to Inspiring Communities. She is known for bringing care and intention to uncovering the roots of tangled problems; enabling shifts to greater resilience, sustainability and impact.
She believes in carving institutional spaces that are more nimble, transparent and creative. For the last decade she has worked for the Nova Scotia government's departments of Health, Justice (NSHRC), Labour & Advanced Education, Business (ERDT), Service Nova Scotia & Internal Services and Infrastructure & Housing. There, Louise advanced work on social labs in government, convened Policy Circles to encourage connection & communication among policy professionals on timely topics and initiated interdepartmental collaborations to support wellness and career advancement of Black women. She co-Chaired the African-Canadian Women in the Public Service Network (ACWPS).
Unafraid of challenge or change, Louise has a deep commitment to advancing social justice and anti-racism. She has guided the Avalon Sexual Assault Centre's reorganization as their interim Board Chair, co-led a Black Women and Leadership Forum and facilitated organizational & strategic planning sessions for a variety of community organizations. She sits on the Board of Directors of the CUA and previously volunteered with the Health Association of African Canadians (HAAC ), the Halifax Local Immigrant Partnership (HLIP ), and as co-founder & Board Secretary for the Freetown Initiative (now Help2Overcome). She was also the co-chair of the 2019 Canadian Evaluation Society National Conference.
Louise is able to seamlessly navigate among the cultures of community, non-profit, business and government to make incredible things happen. She holds graduate degrees in Applied Health Services Research and Plant Biochemistry.
She is a proud mother of a young toddler and is often creatively fired up about a wide range of subjects. To relax, she gardens, reads, explores new places in the Atlantic region and enjoys talks about system change on patios or in living rooms with friends.
Nicole Davis
Operations Manager
Nicole grew up in Nova Scotia, in a tiny village on stilts – the buildings, not her. Although, that too would have been useful! She left the Bear River area to pursue more opportunities in HRM. After studying an interesting mix of Counseling and Marketing, she spent several years working in Care Coordination in the healthcare industry, and marketing/operations for small business where she experienced the best of both worlds. Now, as the glue of the organization, Nicole supports Inspiring Communities as a whole through creative problem solving, coordination of projects, and a substantial supply of post-it notes.
I love that I get the opportunity to connect with many brilliant people and organizations everyday. I really appreciate the challenge of keeping this many projects organized day-to-day. And, I'm lucky to work in an environment with such forward thinking colleagues and community members.

The song that best describes my life is What's Up by 4 Non Blondes – plus, it's super fun to belt out. I'm still trying to get up that great big hill of hope!
Brittany Daubs
Operations Specialist
Brittany comes to us from the small Village of Bear River. She is the Operations Coordinator for our Digby site, Turning the Tide. She grew up in the Digby area, only migrating west for a short period of time where she realized home is where the heart is. Brittany spent her late adolescence and early adulthood raising her two wonderful children. While doing this, she received her Grade 12 diploma from NSCC. While there, she received the first SH!FT award through NSCC for Business Innovation & Leadership. The following year, Brittany proudly graduated with honors from the Continuing Care Assistant program. In this field of work she touched the lives of many, working solely within the community. Building a great rapport with many people throughout her life journey is something that Brittany takes pride in. Within her goals, she hopes to be able to build trusting community relationships within her role as the Operations Coordinator, as well as maintain growth and leadership to make a difference in the lives of others.
Charlene Boyce
Communications Manager
Charlene Boyce is Inspiring Communities' Manager. She is responsible for storytelling, and communicating the learnings, stories and experiences of those engaged in social change across the Atlantic Provinces and beyond. Her toolkit includes writing for many purposes and media, graphic design / illustration, oral history skills and social media community building. Before joining IC, she was the communications lead with the Sobey School of Business at Saint Mary's University, sharing stories and managing marketing. Charlene has worked with the credit union system, environmental nonprofits, and the teachers' union. She writes fiction, knits and crochets, waits on cats, and recently completed a Master of Arts, Atlantic Canada Studies.
"Nova Scotia's history is full of lessons we can share with the world, both positive and traumatic: the Antigonish Movement, the Pugwash Peace Conferences, the Grand Dérangement, mining disasters, the callous destruction of Africville, the Halifax Explosion, even the Shag Harbour UFO incident. In particular, our communities have demonstrated fortitude and resilience dealing with trauma and disaster."

"The song that best describes my philosophy of life is Alive by Edwin. "On this speck of light in the universe / The gift of love is there for everyone… Ain't it good to be alive, to feel the sun strong against your face.""
Community Engagement Specialist
Treno Morton is Inspiring Communities' Research Analyst. He is responsible for supporting projects involving strategic partnerships with other organization. Before his time at Inspiring Communities, Treno worked as a management intern at Triangle Strategy consulting firm. He was responsible for research & analysis, professional administrative work, and developing a BIPOC Executive Leadership Forum framework.
Treno also has experience working for the O.N.E. North End, an organization whose goal is to create a more inclusive North End and lower the unemployment rate of African Nova Scotian Youth province-wide.
Born and raised in North End Halifax, in the predominantly Black community of Uniacke Square, he is no stranger to racism, inequality and gentrification. This is where Treno's passion for inclusion, social equality and relentless work ethic comes from. Treno hopes to use his education to serve as a role model to other black youth, and help counteract the gentrification he's seen troubling his community over the years.
Treno is a recent graduate of Queen's University, with a degree in Geography and Planning, a certificate in planning and a minor in Global Development Studies. Looking to be the change he wants to see in his community, Treno co-founded Fumes Rolling Papers in July 2020 with his two brothers, a venture important to him due to the lack of Black ownership in the legal cannabis industry, like many other industries, and because he hopes to destigmatize the views surrounding cannabis, as it helps Treno to treat his epilepsy.
In his free time, Treno enjoys investing, crypto, sports and anything related to self-improvement. His favourite passtime, however, is spending quality time with his mother and family.
"I feel incredibly fortunate to have the opportunity to work in my hometown and community, and use my education and lived experience to have a positive impact on underrepresented peoples and communities, but even more so to do it with an organization that advocates and fights for a cause that aligns so well with the views and believes of my own."
Elissama Menezes
Co-Lead, Project with ARAISA
Elissama Menezes is Inspiring Communities' Project Co-Lead. She will be responsible for conducting Social Research and Development through a participative, experiential learning approach to improve the sense of belonging among newcomers.
Elissama has several years of working experience in the intersection of environmental and social justice. She has worked as a research assistant, project manager, shipping specialist, teacher, educational coordinator, tour guide, travel agent, and deckhand in a vessel built to be the greenest ship afloat. Elissama is a shaker and community builder, and her work will aim to improve newcomers' connection with their communities through social innovation.
What excites you about the year to come at IC?
I am very excited about connecting with inspiring people working towards changing communities and places. I am also looking forward to being immersed in a project with experimental learning as an approach.
What book has influenced you greatly and how?
Tistou: The Boy with Green Thumbs. I read this book when I was six years old, and it planted a seed in my heart that I can transform the place I live and impact the communities around me by connecting with them through my soul and passion.