Inspiring Communities Stories of Impact 2020-2021:
Systems Change In Difficult Times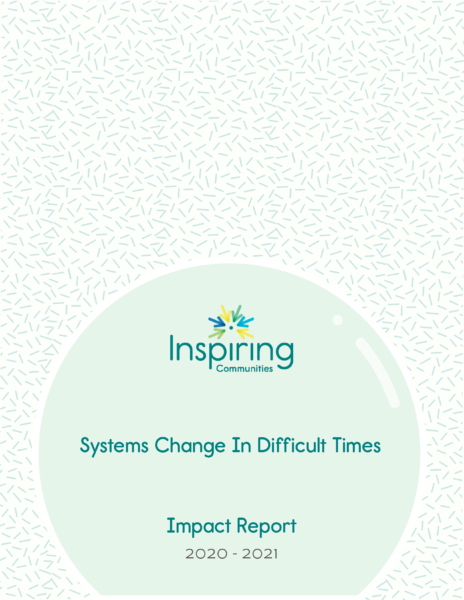 Systems change is a long term endeavour, and changing relationships and mindsets is where it starts. Signs of change will seem slow to appear, but we know the seeds we are planting will bear fruit in the fullness of time.
In this report, you will find that some of our longer term projects are beginning to show the first signs of impact. In spite of the ways the pandemic affected us, our communities, and our work, this was a full, abundant year of fostering collaboration, innovation and social change.
We lifted up the voices of those with lived experience; connected leaders and increased capacity in our network; increased our culture of collaboration, supported communities in taking collective action in response to the pandemic; we strengthened evaluation capacity, shifted outdated narratives and made progress on building a learning culture.
It is our hope that what we have learned will help inspire and support changemakers across the region to create experiments and pilot projects in their own communities.
Looking for more detail on our community sites' impacts?
Read Between the Bridges' Reports here
Read Northside Rising's Report here
Read Turning the Tide's Report here
---
Inspiring Communities Stories of Impact 2018 – 2020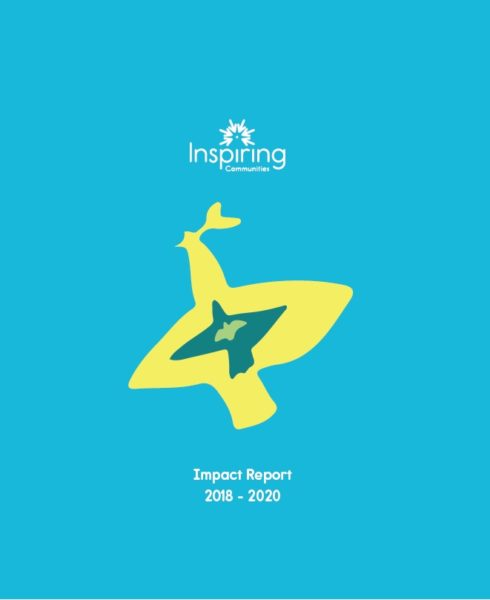 We're proud to share our first annual report capturing impactful stories with you to showcase some of what we've learned and accomplished in our work so far.

You can watch our video mini-series to learn more about our work and our priority areas of Nesting, Learning, and Evaluation.