Scroll down for bios of our board members.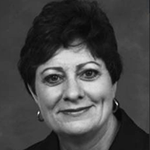 Mary Ellen Gurnham (Chair)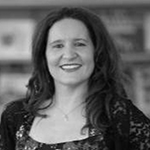 Jill Provoe (Vice Chair)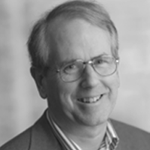 John Gunn (Treasurer)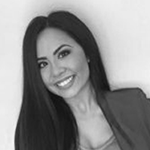 Charmaine Millaire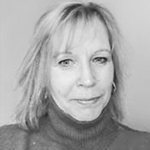 Sue LaPierre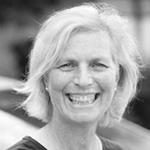 Pam Cooley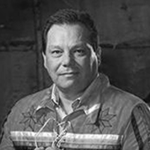 Robert Bernard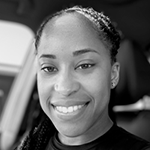 Shantia Russell Stubbs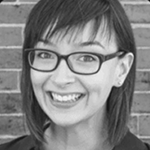 Stephanie Pronk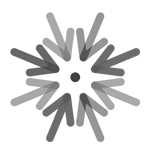 Mohamad El-Chafehi
---
Robert Bernard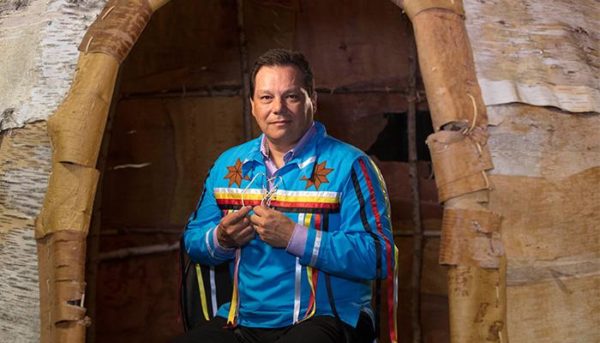 Since 1997, Mr. Robert Bernard has been a successful owner of a number of Indigenous owned companies focused on creating sustainable and "mutually beneficial" relationships with the mainstream world. Most recently his newest business, "Indigenous Guide Consulting Services", has brought together all of his expertise under one company, one focus, one vision… and that is to help create capacity-building opportunities for Indigenous people, businesses and communities across Canada and around the world.
Over the past 30 years, Mr. Bernard has supported Indigenous communities, organizations, businesses and individuals across Canada in such areas as business, tourism, cultural development, environmental services, sports and recreation, recruitment & retention, employment training as well as diversity & inclusion for multiple industry sectors trying to connect with contract/procurement opportunities. His focus has always been community.
A fluent Mi'kmaw speaker, Mr. Bernard has delivered dozens of workshops, presentations and has facilitated sessions from the community level to national levels involving grassroots, governments, multiple industry and political levels. He truly believes that in order to achieve any level of true Reconciliation in Canada and around the world for Indigenous people, Indigenous people need to be front and centre in the development of a strategic plan that focuses on Reconcili-ACTION based initiatives from the grassroots up. Mr. Bernard lives in his home community of We'koq'ma'q (Weh-go-km-ahg) Mi'kmaw Nation along with his beautiful wife Kelly and four daughters Jordynn, Kaylyn, Kassidy & Karmin and one grand-son Rory. He continues to operate his businesses on a full time basis and continues efforts to educate mainstream society on cross cultural awareness.
Pam Cooley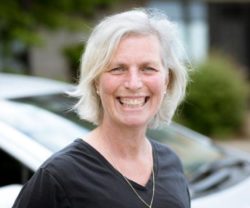 Pam is described by her colleagues as a "practical visionary". She can see the big picture and know where to start. She is the Founder of Choosethical Ventures Inc., a consulting and facilitation services company that is based in Vancouver and Halifax. Since 1996 Pam has worked with over 250 businesses, not-for-profits, and all levels of government departments. She worked in the Downtown Eastside of Vancouver for 20 years leading projects that include to anti-poverty, advancement of women, social enterprise, community development, housing, food security and safe injection sites. She has led complex strategic planning and organizational, community and business development based on a strong platform of ethics and innovation. Most recently her clients in NS include The Office of Aboriginal Affairs in Nova Scotia, the "Made in Nova Scotia" tri-partied treaty negotiations, The Mi'kmaw Native Friendship Centre and The NS Department of Lands and Forestry,
In Halifax, Pam is known as "the CarShare Lady" co-founding the thriving CarShare Atlantic (now Communauto Atlantic) in the Atlantic Canadian marketplace. She is always open to the next idea that will add value to the world and quality to the lives of others.
Inspiring Communities is an important organization and I am grateful for the work IC is doing for the future of Nova Scotia. I hope that I can add to the development of the organization and look forward to working with the staff and the other Board members.
John Gunn (Treasurer)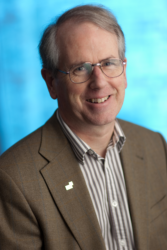 John Gunn has been a dedicated professional accountant for more than 40 years. His most recent professional roles included National HR Partner with Grant Thornton and CEO with CA School of Business in Western Canada, following which he served more than three years helping oversee and guide the rationalization of the accounting profession. In addition to his dedicated work leading the professional education program for accountants, John has served on not-for-profit boards throughout the last 20 plus years, for organizations including Saint Andrew's United Church, environmental charity Clean Foundation, MPA Society, a non-profit service agency that supports people living with mental illness and ACCORD, the Association for Creative Change in Organization Renewal and Development.
John notes that part of what has drawn him, in retirement, to Inspiring Communities, is leaning into his emerging personal mission:
"Our province (and our world) can use all the impactful social innovation and creative change making efforts we can muster, to tackle the complex problems burgeoning around us. How can I help?"
Mary Ellen Gurnham (Chair)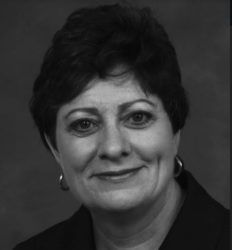 Mary Ellen is a Registered Nurse who recently retired from the position of Senior Director Interprofessional Practice and Learning, with the Nova Scotia Health Authority.
Mary Ellen's career spanned 44 years holding positions in clinical practice, operational management, professional practice and learning. Mary Ellen has experience in strategic planning, policy development and implementation, change leadership, program development, implementation and evaluation. She has served on a number of professional and volunteer boards, such as the United Way, YMCA, and Canadian Nurses Protective Society, and her current role as the Chair for the Victoria Hall Society.
Sue LaPierre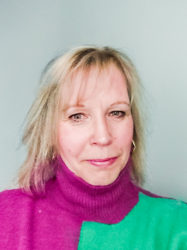 Sue LaPierre has worked for United Way Halifax for 20 years and holds the role of Director of Community Impact. In joining Inspiring Communities' board, Sue says for her, social innovation "means nurturing relationships, keeping values at the front, and a belief that we can do better."
Determined is a word often used to describe Sue: Sue sets bold goals for herself and in service of community, bold goals rooted in the belief that we can do better and getting uncomfortable is good and stretches us to new places. Sue has helped transform United Way Halifax into an organization committed to alleviating the impacts of and finding solutions to poverty, and committed to equity. Outside of United Way, Sue can often be found outdoors; running, walking, cycling, and swimming. Her greatest inspiration is her husband's unwavering integrity, and she believes the true meaning of love is wanting to be a better person because of it.
Sue cites Marathon: You Can Do It! By Jeff Galloway as a book that has influenced her greatly:
My key takeaway is this: "when you think you are going slow, slow down and go slower." This sentiment has inspired me, it forces no ego, it's not a race, it's a run. This is true for distance events and so many other things in life.
Charmaine Millaire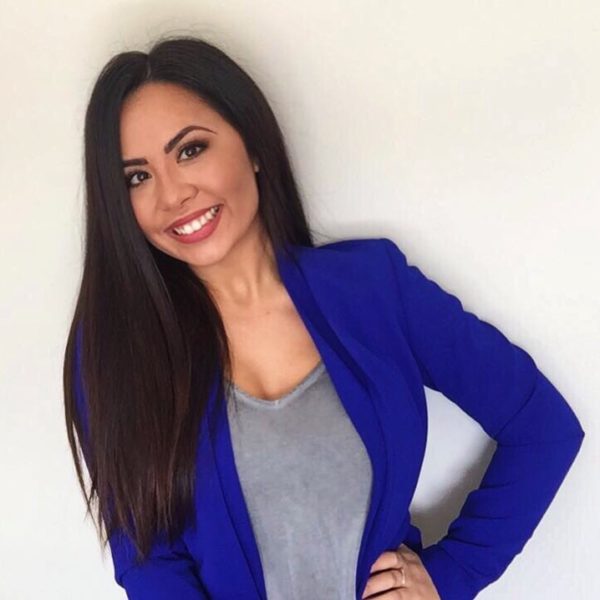 Charmaine Millaire is in the marketing and communications sector, and is currently working with 211 Nova Scotia as the communications and marketing manager. She's been working in the communications field for the last 5+ years and brings experience working and collaborating with non-profit organizations, companies, and government groups in Nova Scotia. With an honours degree from the University of King's College in Halifax, Charmaine is a passionate communicator, writer, and editor.
Charmaine believes in the power of cross-collaboration and using our voices to help the voiceless. She is a firm believer in the importance of diversity, inclusion, and representation in all sectors. Charmaine was drawn to Inspiring Communities because of its role as an integrator and she believes they're a key player in dismantling social and economic barriers and shaping the future of Nova Scotian communities. In working with 211 Nova Scotia and as a new board member with Inspiring Communities, she hopes her experience will help drive positive change for all Nova Scotians.
What excites you about the year to come at IC?
I'm excited for the year to come at Inspiring Communities because it will be a chance for me to learn about the great work IC does every day and will allow me to draw from my own experiences to help influence the organization's work in a positive way. I'm excited for the opportunity to collaborate with groups across the province and see the power of community and collaboration as it relates to social and economic development.
A book that has influenced me greatly is The Glass Castle by Jeannette Walls, a memoir in which Walls recounts her dysfunctional yet vibrant upbringing, and the challenges her and her family have faced. This book taught me that we all come from different walks of life, and not everyone is dealt a good hand—but what we remember is how people make us feel along the way. We remember those we love and those who made us feel loved. It was the most insightful book I've ever read. It taught me about resilience, strength, and the power of finding the good in others and ourselves.
Stephanie Pronk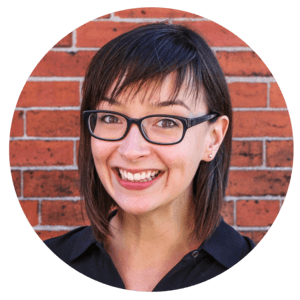 Stephanie is a passionate advocate for doing business better, in a way that values people and planet over profit.
She started her career at the Hub Halifax, where she learned that building strong local networks is the key to successfully starting and growing any project. At the same time she joined the Halifax Music Co-op, a social enterprise working to make music accessible. She played flute in their orchestral and jazz arrangements, and Chaired their Board of Directors for three years, raising money and starting an instrument library along the way. Her first start-up was an online vintage clothing shop called Wear & When. Since then, she has worked for social enterprises in the UK (Community Enterprise in Scotland) and Canada (Common Good Solutions), and started and grew the Social Enterprise Institute (SEI).
In 2014 she was named a Top 50 under 30 Leader in Atlantic Canada (21 Inc.). This program, through road trips and lots of social events, connected young, fired-up community builders together to spark new projects.
Now, Stephanie teaches Entrepreneurship to photography, music production, music business and other Creative Industry students at the Nova Scotia Community College.
She is most proud of being a new mum to baby Henry, who she welcomed into the world in December 2019.
Stephanie has a business degree with certificates in Psych and French from Saint Mary's University, a certificate in eLearning from the University of Calgary, and a certificate in Project Management from the University of British Columbia. She's completed consultant training from leading North American consultant Carter MacNamara, and Applied Leadership training through Bluteau DeVinney.
I decided to join Inspiring Communities as a Board member in 2019 because of my passion for connecting and building community, and in making our initiatives more informed and focused on the good work we do
Jill Provoe (Vice Chair)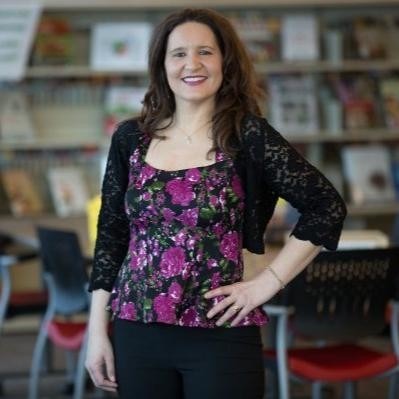 Jill Provoe is a bi-racial woman from Cape Breton, Nova Scotia. Through her work as a college administrator, she espouses a culturally-empowered leadership style in the pursuit of academic excellence and equitable student success. Currently in the role of Senior Advisor to the Vice-President Academic on Educational Equity, she is responsible for building a framework and organizational structure to grow and sustain a culture of equity within Academic and across the college community.
In her previous role as Dean, School of Access, she was responsible for managing access programs across Nova Scotia, which includes 14 campuses and 3 Learning Centres. Key to this work is cultivating inclusive and responsive teaching and learning environments that improve student access, experience and outcomes in embracing educational equity as a catalyst for meaningful change.
The level of intentionality we are now seeing locally and nationally to shift attitudes and open the doors of opportunity for all is truly unprecedented. Inspiring Communities is a key player in supporting the development of vibrant communities with equity at the centre as we dismantle systemic barriers to economic and social inclusion. This powerful vision keeps me motivated to constantly give my best as a board member!
Shantia Russell Stubbs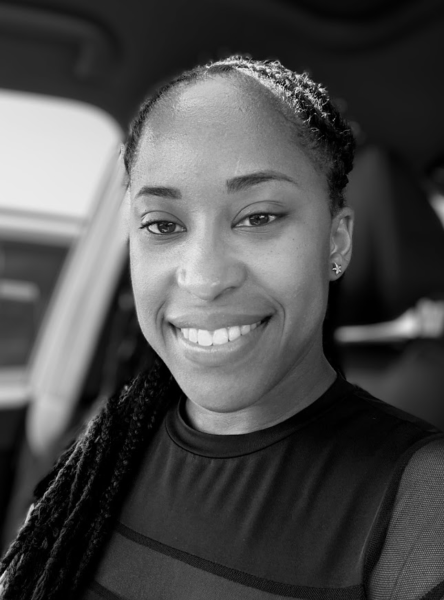 Shantia has always had a strong desire to help others; therefore, she is no stranger to giving back to her community. During her undergraduate studies in Business Management at the University of The Bahamas, she joined Delta Sigma Theta Sorority Inc., where she solidified her personal mission of helping those in need. While completing her studies, she balanced working full time in the customer service industry and working within her community tutoring youth and working in food kitchens. Shortly after completing her undergrad, she moved to Nova Scotia in 2013 for family reasons and returned to school to complete an advanced diploma in Human Resource Management at NSCC.
Shantia's background has afforded her the opportunity to work in a variety of industries which include telecommunications, technology, hospitality, alcohol, cannabis, and dentistry. These experiences have allowed her to operate in a manner that meets people where they are and help them develop to their fullest potential.
What I enjoy most about the work I do aside from helping people, is to see people grow and develop in a way that gets them to where they want to be. Sometimes growth or development may not be at the pace you want it to be, compared to your colleagues, but with a willing attitude, diligence, and hard work it will get there if one stays the course. I love to see the progression of that progress! I'm hoping I can share my insight as to the various ways the IC network can help others to stay the course to get to where they want to be, whether that's personally or professionally.
How can one choose only ONE song that best describes their life?! I know I can't, as there are soo many to choose from in so many genres that speak to the various parts of me and my life! For what keeps me inspired, reminds me of love, or just a good ole time, I've shared a few of my faves. I consider myself quite the eclectic!

Rise – Herb Alpert (1979), Love me Browning – Buju Banton (1993), 911 – Baha Men (1994), Tomorrow – Tamia (2004), Swag Surfin'– F.L.Y (2009), Inner Ninja – Classified (2014), Lucy – Destra (2015), Satisfied– Hamilton (2015), Never Alone – Tori Kelly (2018), Simple – Ricky Martin (2020), Rain on Me – Lady Gaga & Ariana Grande (2020), Duduke – Simi (2020)