Aligning Our Efforts
Wherever possible, we seek to align with others in the field to help strengthen relationships and connections for change. We engage with many community leaders, organizations and government departments in our work. The following represent the more formal partnerships we have developed along the way.

Nationally, we are the Atlantic node in the emerging Social Innovation Canada network aimed at connecting and supporting social changemakers across Canada. This network will empower people and organizations with the social innovation tools, knowledge, skills and connections they need to solve real and complex problems. Our role is to help showcase and connect the work happening in our region with peers across the country so that we can extend the reach of our relationships and find others who are facing similar challenges. By connecting data and stories at the national level, partaking in capacity building opportunities, and aligning for action, we can grow our collective impact and voice.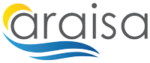 Beginning in late 2021, we are undertaking a partnership project with ARAISA, the Atlantic Region Association of Immigrant Serving Agencies. Through the project, we will be helping build capacity in social innovation tools to support welcoming newcomers.

We have supported How We Thrive in a variety of ways. This gathering was first held in June 2018, it reconvened in June 2019, during summer 2020 we partnered with How we Thrive to host online regional conversations to shift narratives. How We Thrive is a network of people and partners who are passionate about our communities and concerned about the future. The work is premised on the belief that it is time to rethink and re-create systems that define our communities, economies and way of life. Much of what we need is already here. THRIVE creates opportunities for change-makers to gather, connect, learn, stretch, grow, and align our efforts more. The goal is to thrive—not just survive—as we co-create communities and systems that serve us all, now and into the future.
Other recent partnerships and collaborations
Summer 2021
Capacity Building Learning Series with the Community Sector Council of Nova Scotia
September and ongoing
Art of City Building 2021 with Develop NS, Canadian Urban Institute
SEWF – through our relationship with Common Good Solutions, we helped promote and host the Nova Scotia local community hub discussions during this big international event.
October and ongoing
Tamarack RECONNECT Executive Director Louise Adongo served as an emcee for this 2-day conversation about rebuilding social connection within communities.
Atlantic Black Policy Conference (next conference in PEI)
with the Black Cultural Society of PEI, the Delmore Buddy Daye Learning Institute, ANDSPAD, GameChangers902 and Tribe Network